Roof Cleaning Asheville, NC
Let us help you with our Top-Rated Exterior Cleaning Today!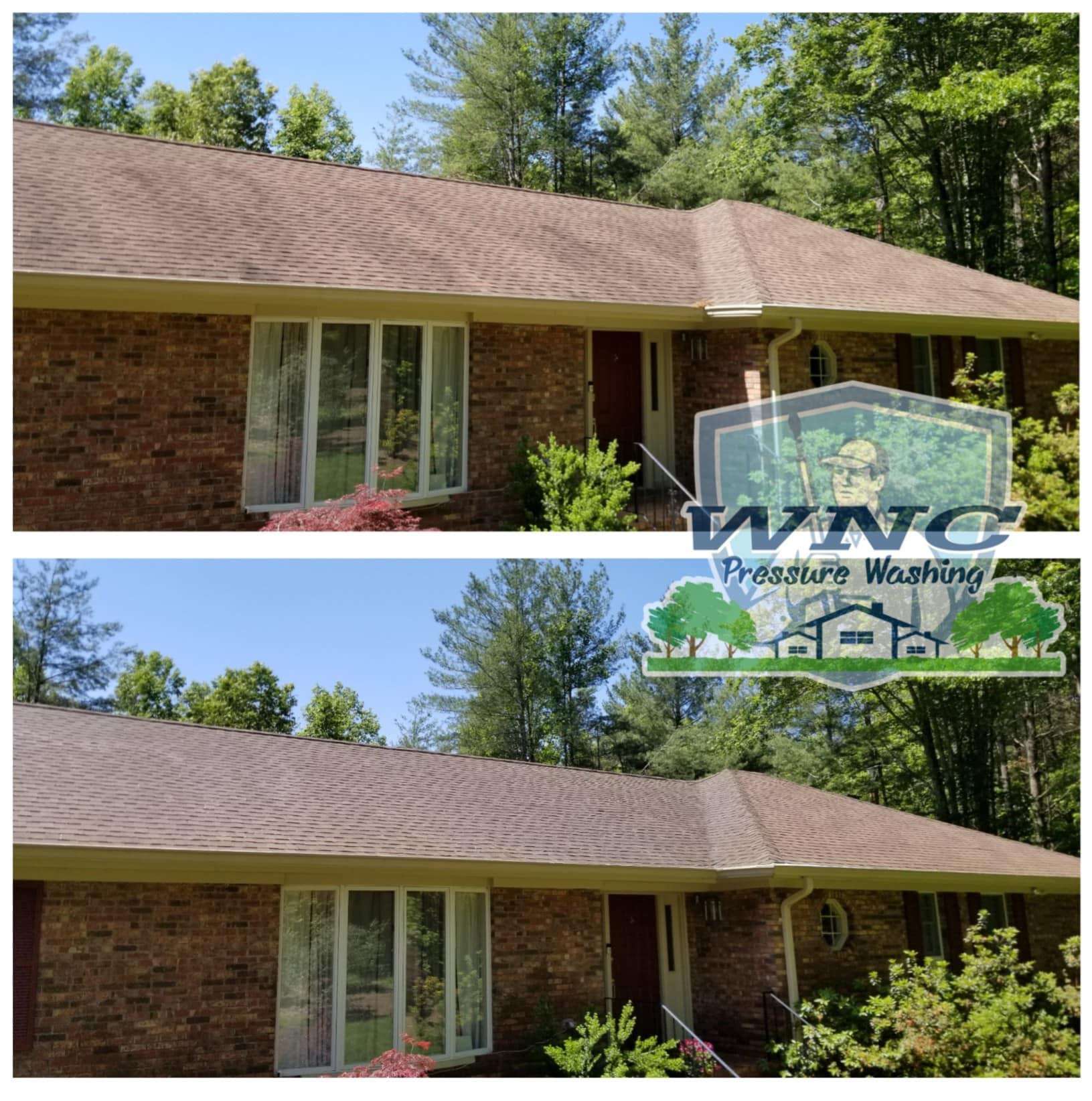 Top-Rated Roof Cleaning

in Asheville, NC
WNC Pressure Washing and Roof Cleaning is your #1 Choice
The maintenance of your roof is as important as the cleaning you do inside your house. Do not be like the homeowners who believe their roof is unreachable, so it is cleaned when it rains. We advise you to steer clear of that mindset and hire a professional roof-washing company today.
So when you require top-rated roof cleaning in Asheville, NC, contact our WNC Pressure Washing and Roof Cleaning team. We are a veteran-owned business serving the Asheville, NC area for many years. Our team is dedicated to providing customers with the highest quality service possible.
You don't have to settle for lower standards because of the lower cost attached to it. Our services are affordable, and of the best quality you can find in Asheville, so don't look further than our professionals at WNC Pressure Washing and Roof Cleaning. We have an impressive track record of customer satisfaction because we always put our customers first.
Also, we want to make your experience as safe as possible; therefore, our company is fully insured and licensed. We understand that the roof of your home or business is an important part of your overall curb appeal, and we take the time to ensure the job is done correctly, efficiently, and safely. We guarantee to restore your roof's original beauty and protect it from further damage.
Searching for Ashville

Roof Washing Near You?
WNC Pressure Washing and Roof Cleaning Has you covered
For more than ten years, we have been offering the Asheville region high-quality roof cleaning services, and we possess the knowledge and experience necessary to complete the task successfully. No matter the size or shape of your property, our team of skilled specialists will work hard to ensure that your roof is clean and looks wonderful.
We are dedicated to providing the greatest customer service in Asheville. Our team can answer inquiries at any time of day or night, and we offer free estimates so you may compare costs whenever you are ready. Roof cleaning can be difficult, so we want to ensure you feel comfortable while we do the job for you. We also provide free consultations so we can talk about your requirements and provide you with the facts you need to make the best choice.
Are you searching for Asheville roof washing services near you? If so, WNC Pressure Washing and Roof Cleaning is your best bet in Asheville. We have the experience and expertise to ensure your roof looks its best. When you choose to work with us, you can be relieved that your house will be in the best condition possible. Our team is highly experienced, and we take great pride in our work. We always strive to exceed our customers' expectations and aim to leave you with a clean, safe, and beautiful house exterior.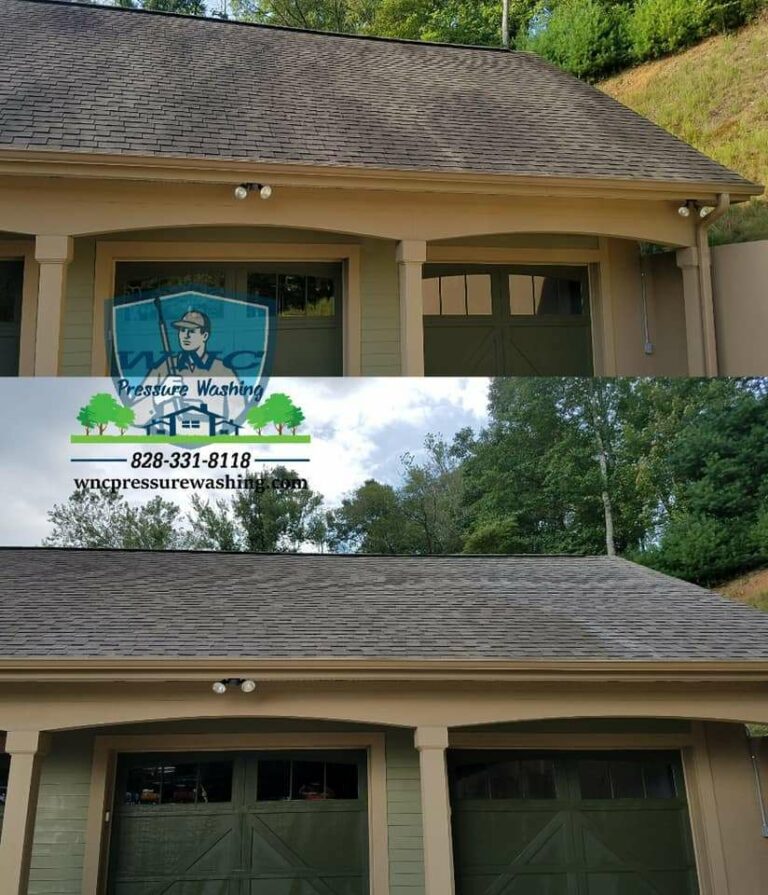 Professional Exterior Cleaning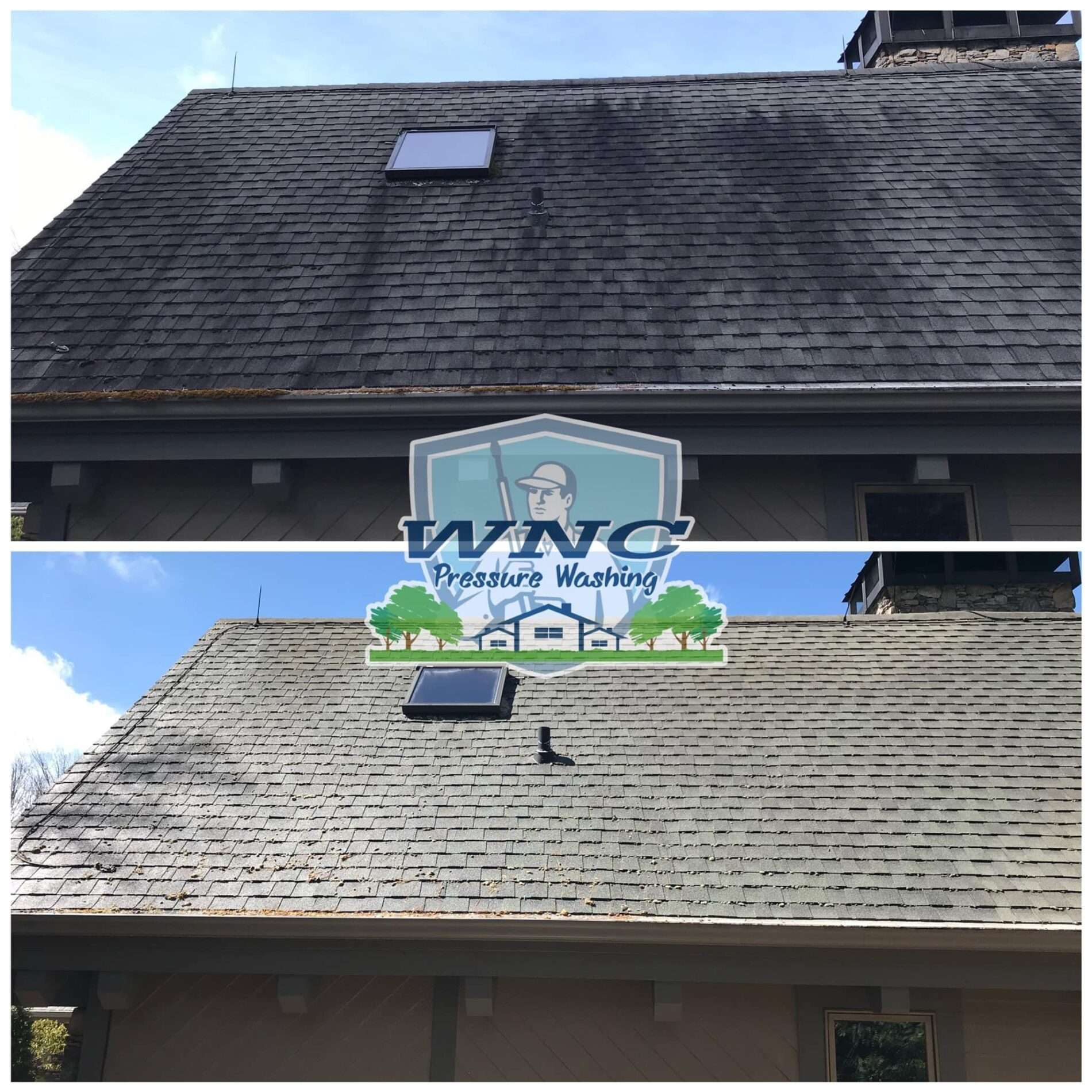 Expert Roof Soft Washing

Ashville, NC Residents Trust
WNC Pressure Washing and Roof Cleaning Is All you Need
Furthermore, we provide a professional and reliable cleaning service for all roof types in Asheville, NC. We know the importance of having a clean roof, so we love our job and are committed to it. Our specialists use top-tier equipment and techniques to clean and protect your roof effectively. We are familiar with the latest roof cleaning methods and use the best cleaning solutions to ensure your roof is spotless. Now, tell me, who wouldn't want this?
Your roof can be cleaned in a variety of ways. To avoid using a roof cleaning solution that is too potent and could harm your landscape, we use a commercial-grade roof mix that is sprayed via a metered method.
Asheville, NC is a captivating city that blends natural beauty, vibrant culture, and a welcoming community. With its picturesque location in the Blue Ridge Mountains, Asheville has become a popular tourist destination and a beloved home for residents. As of my knowledge cutoff in September 2021, Asheville had an estimated population of around 92,870.
At WNC Pressure Washing, the UAMCC has certified us to give you the best possible experience. So, when you are in and around the area and need expert roof-washing services that Asheville residents trust, contact our certified cleaning team well.
Contact Us

For Roof Washing in Asheville, NC!
WNC Pressure Washing and Roof Cleaning Is All you Need
Are you in need of roof pressure washing services near you? If yes, contact WNC Pressure Washing and Roof Cleaning today for our exceptional skill and customer service. We aim to exceed your expectations and transform your home or business to a breathtaking level. Reach out to us today and get a free quote on potential projects.