Top-Rated Rust Stain Removal
Say goodbye to stubborn rust stains with our specialized Rust Stain Removal service,
leaving your surfaces spotless and restored to their original luster.
WHY CHOOSE
WNC PRESSURE WASHING?
At WNC Pressure Washing, we always put our customers first, that is why insure all of our services. We want to make your experience as safe as possible.
We are a veteran-owned business that has been serving our communities for many years. We are dedicated to providing our customers with the highest quality service possible.
WNC Pressure Washing is the one-stop shop for all your exterior cleaning needs. We understand the importance of ensuring your home is clean and safe for your family.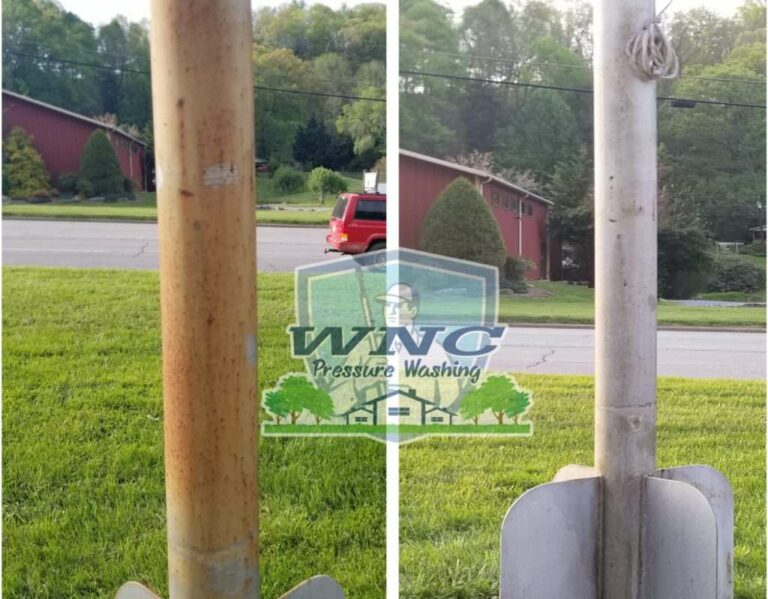 Want Great

Rust Stain Removal Services?
WNC Pressure Washing and Roof Cleaning has got you covered
Uses powerful and environmentally friendly products to effectively and safely remove surface rust on your property

Offers competitive prices to clean the rust stains on your property quickly and efficiently

Receive optimal results with our rust removal treatments

Superb customer service and feedback to ensure a stress-free experience with our rust stain removal services
When you choose WNC Pressure Washing for rust stain removal, you can rest assured that your property will be in good hands. We take pride in our work and strive to provide the best service possible. We also offer competitive rates and flexible scheduling to make sure that your rust stain removal project is completed on time and within budget.
Our experienced technicians are ready to help you get rid of those unsightly rust stains and restore your property to its original beauty. Contact us today to learn more about our rust stain removal services and to get a free estimate.
Looking for The best

Rust Stain Removal with no compromise
WNC Pressure Washing and Roof Cleaning can help
Prevents Further Corrosion Of The Metal Surface
Improves Retail Value Of Products With Rust-Affected Surfaces
Enhances The Appearance And Life Of Metals
Restores Previously Seen Appearance Of Rust-Free Surfaces
Quick And Cost-Effective Removal Of Rust Stains And Corrosion
Rust stains can be a real eyesore, and if you're looking for rust stain removal, you've come to the right place. WNC Pressure Washing is the premier rust stain removal service in the area, and we're here to help you get rid of those unsightly stains. Rust stains can be caused by a variety of things, including metal objects left outside, water runoff, and even fertilizer. No matter what the cause, rust stains can be difficult to remove, and if not treated properly, they can become permanent. That's why it's important to call in the professionals when it comes to rust stain removal.
The professionals at WNC Pressure Washing have been trained to recognize the different types of concrete rust stains and how to remove them without surface damage to your concrete. Professional rust removal on concrete is never a "spot application." Trained concrete rust removal professionals restore your concrete, as well as the rust spot to ensure an even appearance and deep cleaning. Experience combined with proper training and cleaning techniques makes our professionals the right choice for your restoration job.
At WNC Pressure Washing, we use a combination of high-pressure water and specialized cleaning solutions to remove rust stains from any surface. Our experienced technicians are trained to identify the source of the rust stain and use the most effective methods to remove it. We also use eco-friendly cleaning solutions that are safe for the environment and won't damage your property.
We have the training, equipment, and expertise to remove the rust off of any structure, no matter how much rust there might be. Don't live with an eyesore. Don't wait for that rust to develop into a serious structural problem. Call the trained exterior wash pros experts at WNC Pressure Washing today, and in no time, you'll be reaping the benefits of professional rust removal for homes and businesses.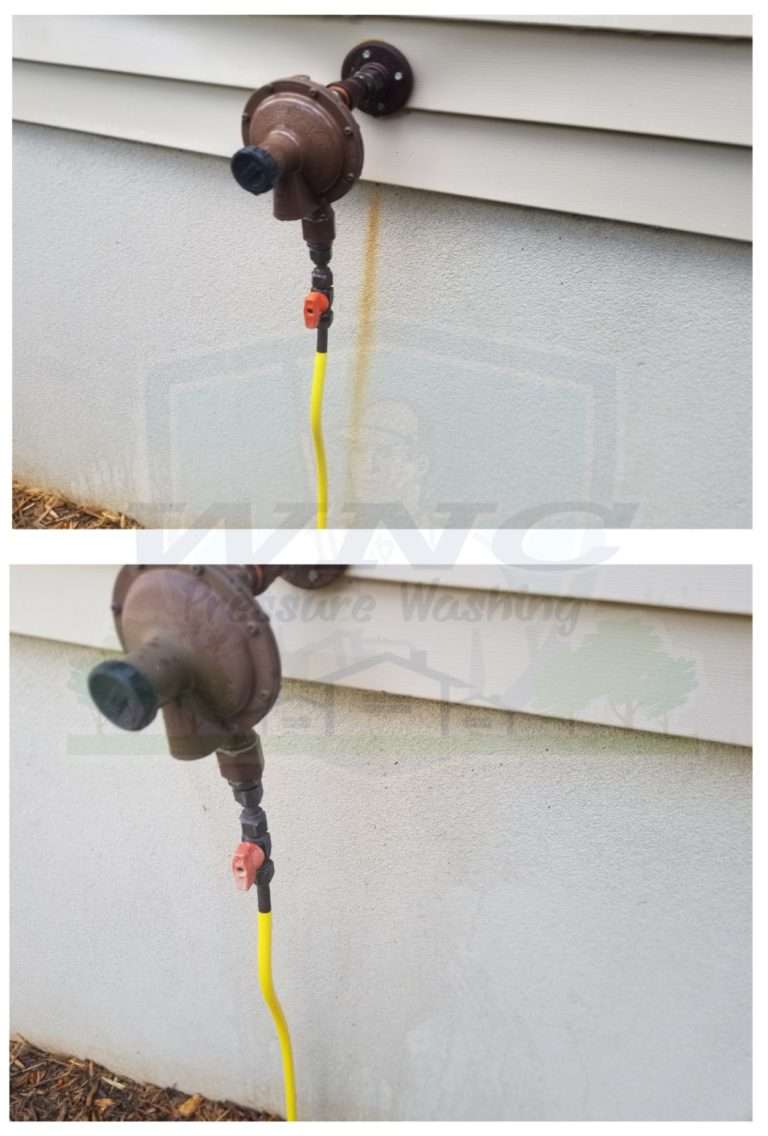 your Satisfaction guaranteed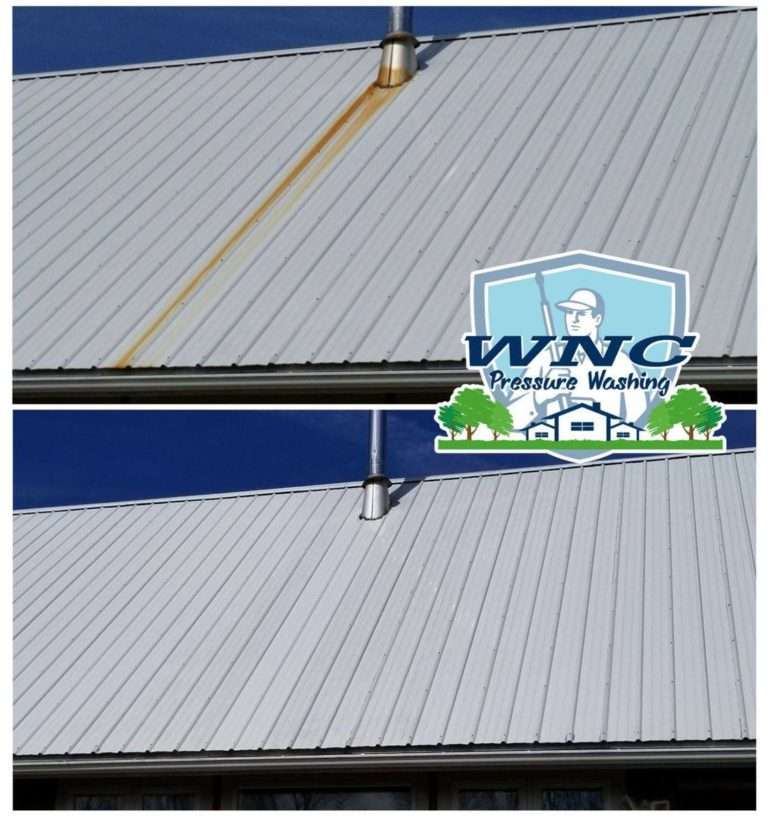 Do You Need

Expert Rust Stain Removal?
WNC Pressure Washing and Roof Cleaning is all you need
Soft washing is a gentler, more effective way of cleaning delicate surfaces than traditional pressure washing. It uses a pressurized mixture of soap and water, which is applied at low pressure to surfaces that would otherwise be damaged by high-pressure washing. This method is ideal for cleaning surfaces such as roofs, siding, vinyl, stucco, and other delicate materials. By using soft washing, our team can safely and effectively clean surfaces without the worry of damage or wear.
Soft washing not only keeps your home looking beautiful, but it also increases your roof and house's lifespan, saves energy, and is eco-friendly. Most importantly, soft washing kills harmful bacteria, keeping you and your family happy and healthy. Our team at WNC Pressure Washing is highly trained and experienced in soft washing services. We understand the delicate nature of the surfaces that need to be cleaned and we use the right combination of pressure, detergents, and solutions to safely clean without causing any damage. We also use eco-friendly detergents and solutions to ensure that we are protecting the environment while providing the highest quality of service.
At WNC Pressure Washing, we take great pride in our work and in providing the best services to our customers. We understand that our customers have different needs and we strive to meet those needs with our quality services. If you are looking for the best soft washing services near you, look no further than WNC Pressure Washing. Contact us today to find out more about our services and how we can help you keep your home looking its best.
Searching for

Expert Rust Stain Removal Near me?
WNC Pressure Washing and Roof Cleaning is all you need
High-powered pressure washing is not the answer when it comes to cleaning your siding. Gentle soft washing with the proper chemical mixture can be used to give optimal results. Our special blends actually kill the mold and mildew while pressure washing with only water and will not kill the nasty mold. Cleaning is NEVER a "one size fits all" proposition. At each property, we custom blend the solution that is appropriate for the surfaces we are cleaning. This helps to ensure we do not damage any plants or shrubs during our soft washing process.
Our team of experts is experienced in soft washing and can help you decide what type of solution and pressure to use for your specific needs. We understand that each job is unique, so we take the time to assess your property and determine the best course of action. Our team is also happy to answer any questions you may have about the process and the results.
At WNC Pressure Washing, we take pride in providing the highest quality of service and results. We are committed to providing you with the best possible experience and customer service. We are available to answer any questions you may have about our services and will work with you to ensure that you're completely satisfied with the job we do.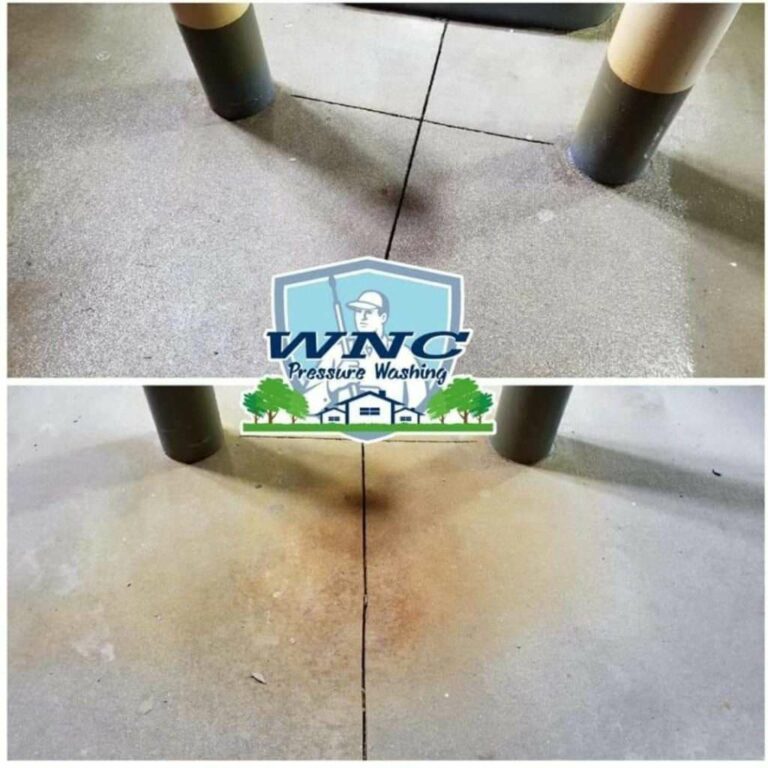 Our team of professionals work relentlessly with one goal in mind. 
That is to exceed your expectations and help transform your home or business to a breathtaking level.