Pressure Washing Asheville, NC
Let us help you with our Top-Rated Exterior Cleaning Today!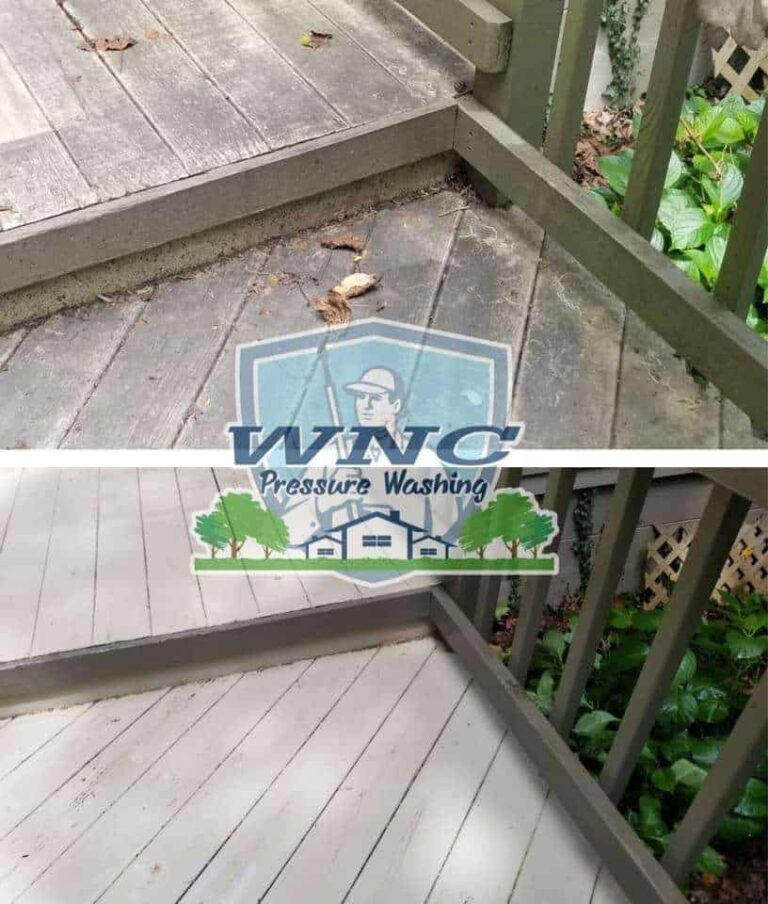 Look No Further for

Pressure Washing in Asheville, NC
WNC Pressure Washing and Roof Cleaning is your #1 Choice
So here's the kicker: Failure to wash your property as often as necessary will cost you plenty, either in terms of money spent on repairs or market value lost. Because when it comes to houses, what you get is usually what you give. But you probably already knew that, right? That's why you're looking for a pressure-washing company you can trust in Asheville, NC. We couldn't be more certain that you're in the right place.
Welcome to WNC Pressure Washing, homeowners' trusted partner in revitalizing the outlook of their properties. We are the guys you call if you're tired of coming home to dingy exteriors, blotched driveways, and moldy decks. Our time-honored pressure-washing techniques are the closest to cleaning magic wands!
If there's one thing we are positive about, it's that you regard your home as a sanctuary. We believe you deserve a living space that reflects your essence and attention to detail. While pressure washing can help, it's not a chore many consider a walk in the park. There's more. Aside from how arduous pressure washing can be—especially for first-timers—plenty can be said about how it's unsuitable for some surfaces. For instance, the same pressure shouldn't be applied to your concrete cleaning and siding or roof shingles.
Deciding what pressure level can still deliver excellent results requires expertise and experience. Luckily for you, we have more than a decade of both! Moreover, our skilled technicians prioritize customer satisfaction. We bring our A-game to every homeowner's doorstep and don't leave until your expectations are exceeded.
Also, our state-of-art pressure washing equipment ensures that your goodbyes to the stubborn dirt and grime around your home are final. Therefore, do you require pressure washing services in Asheville, NC? Begin the process of renewing your home by contacting us now!
Professional Pressure Washing Services

Ashville, NC
WNC Pressure Washing and Roof Cleaning Has you covered
Here at WNC, we believe that being professional implies giving you value for every cent spent. This includes using only industry-grade equipment, eco-friendly cleaning solutions, and maintaining international standards.
Like every other thing in life, the best hands have to be in charge to enjoy the benefits of pressure washing fully. You can't get around natural elements taking a toll on your property's appearance over time. However, you can prevent—through proper pressure or power washing—problems like:
Unattractive Curb Appeal:

 Accumulating dirt, algae, and other forms of stain on your home's exterior can significantly dampen its curb appeal. The consequence is that your property looks uncared for. We know that's false, but will your neighbors and visitors understand?

Structural Damage:

 Mold, mildew, and algae, especially in widespread amounts, can deteriorate surfaces like your siding, decks, and patios. These microorganisms grow, and to survive, they feed on these surfaces. 
Eventually, they weaken the structural integrity of your home, leading to costly repairs that you likely won't see coming.
Health and Safety Hazards:

 This is the part many contractors fail to talk about. Recall how you felt the last time you went down your basement or climbed up your attic. All that sneezing, itching, and runny nose that ensued?
That happened because mold and mildew—abundant in your attic/basement—are allergens. They can trigger respiratory problems, especially for individuals with peculiar sensitivities.
Market value:

 

If you want to sell high, clean, and maintain more,

 that's what we always tell our customers. Nothing boosts market value better than an inviting appeal. 
These problems are not eternal. The solution is professional pressure washing. We are adept at restoring your home's beauty and protecting your investment.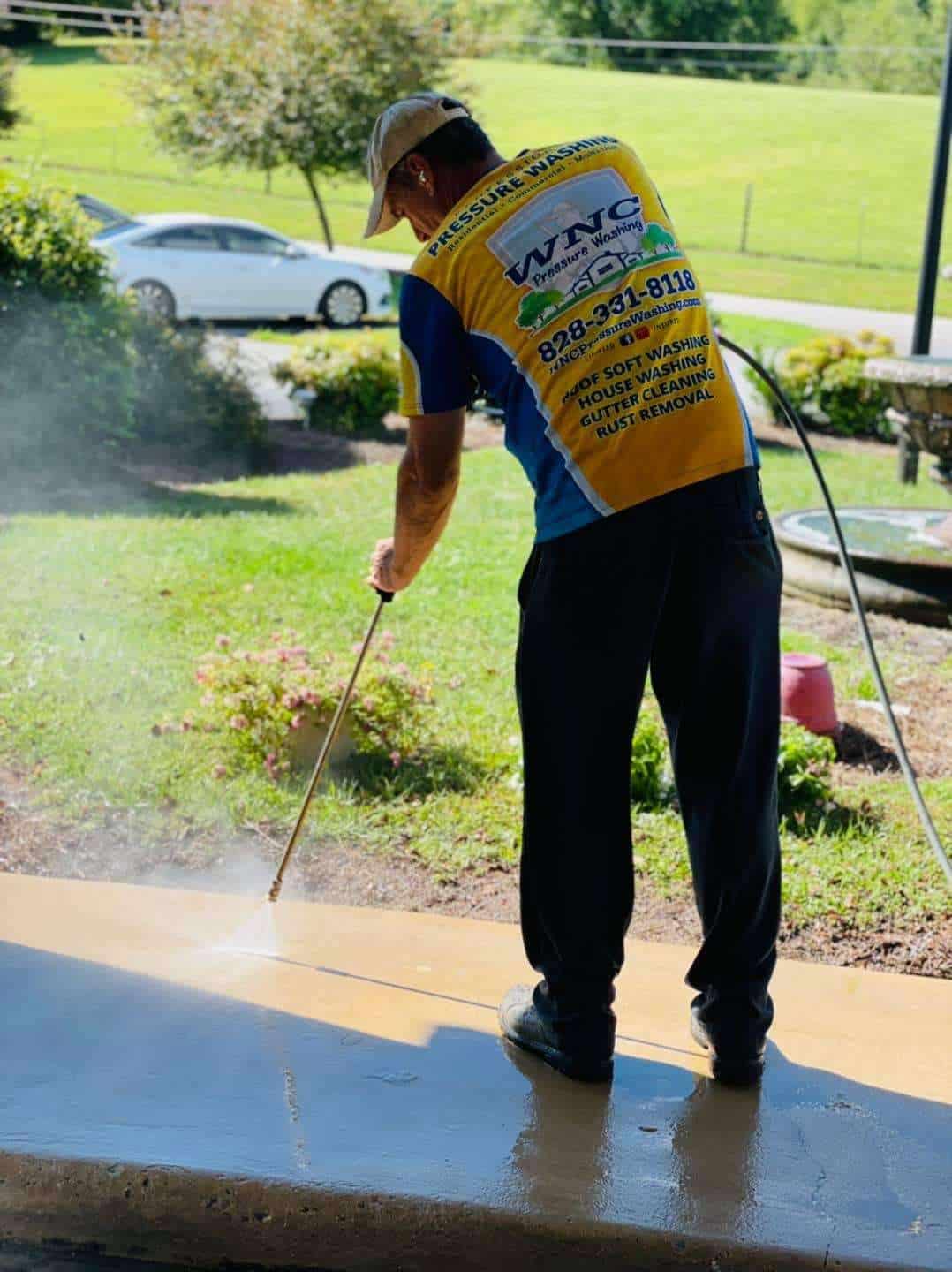 Professional Exterior Cleaning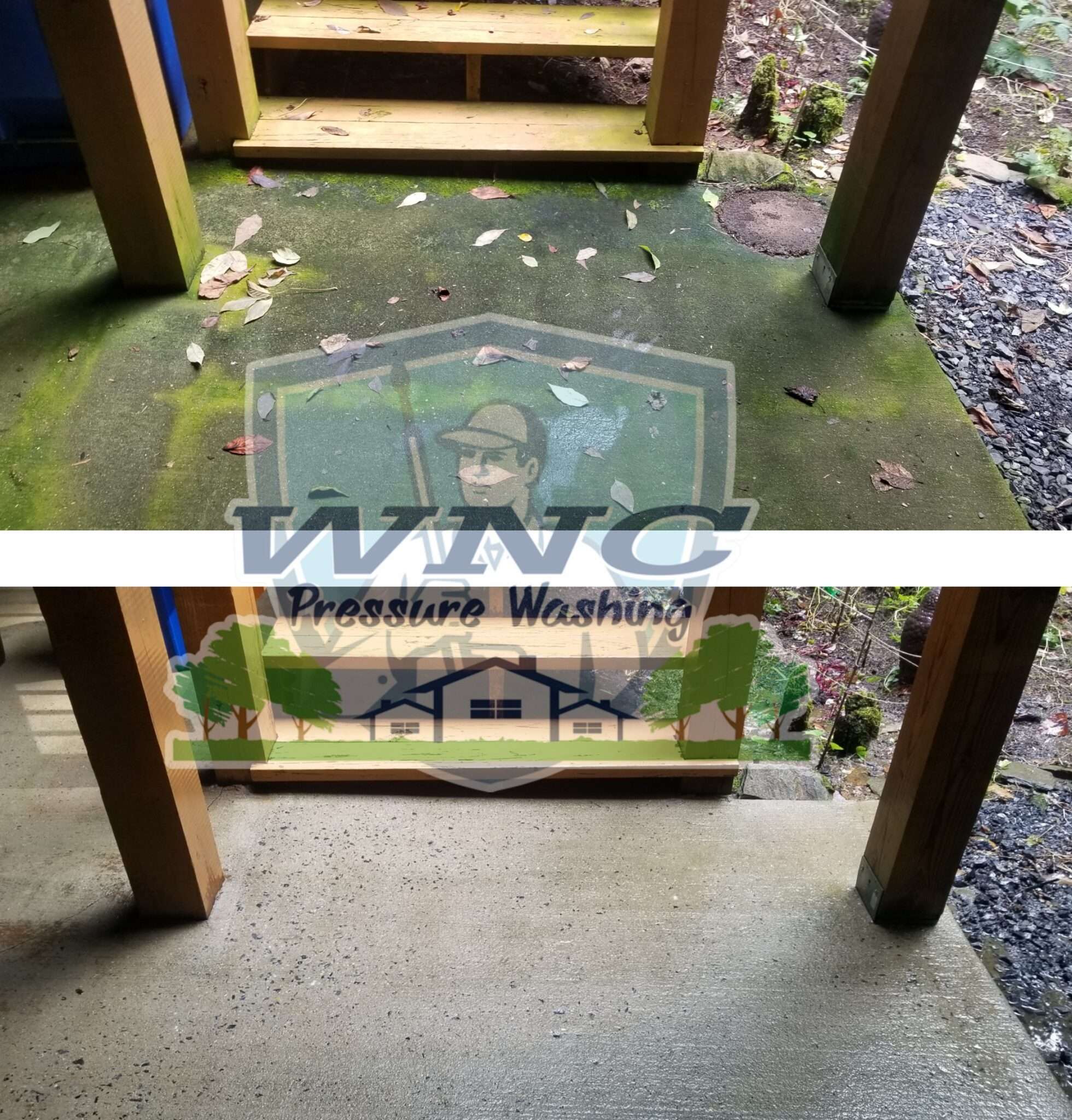 Top-Rated Power Washing

Services Asheville, NC Residents Trust
WNC Pressure Washing and Roof Cleaning Is All you Need
Further, though power and pressure washing are sometimes used interchangeably, they are strikingly different. While power washing is simply heat + pressure +cleaning solutions + water, pressure washing is all of that except heat.
Yet again, knowing when to use or recommend either is a function of expertise—one in abundant supply here at WNC Pressure Washing. Thus, if it's a professional Ashville power-washing outfit you need, dial the number below now!
Finely seated in the western part of Buncombe County, North Carolina, Asheville is one of the state's loveliest cities. The population is a little above 96,000. One common thing here is the passion for vibrant art and architecture. This translates to homeowners holding their properties in very high regard.
As a result, all our pressure washing services are delivered with equal passion and commitment. We are certain that homeowners in Asheville can trust us to preserve the quality of their homes.
Call Today for Optimal

Pressure Washing in Asheville, NC!
WNC Pressure Washing and Roof Cleaning Is All you Need
Don't allow a lackluster exterior to detract from the joy you should feel every day you wake up or come back to your home. Let us hear from you today; your dream home is just an appointment away!