Pressure Washing Waynesville, NC
Let us help you with our Top-Rated Exterior Cleaning Today!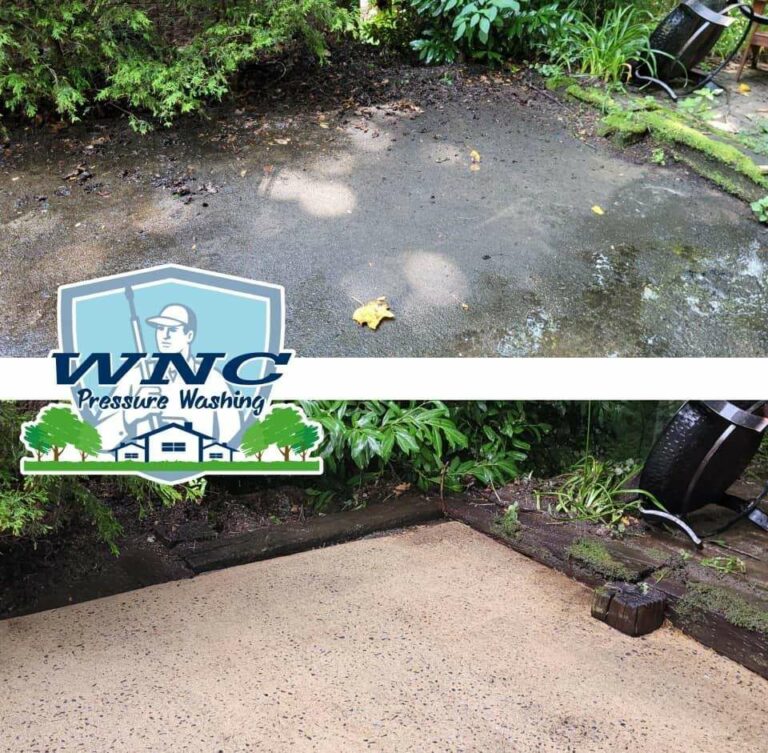 Top Rated Pressure Washing

Services in Waynesville, NC
WNC Pressure Washing and Roof Cleaning is your #1 Choice
Are you under pressure for pressure washing? Do you need power washing, deck & patio concrete cleaning, or pressure wash services done today in Waynesville, NC? Then you need a reliable power washing service. Let's get into the best service in town.
When it comes to the great outdoors, no crew washes it better than WNC. WNC Pressure Washing and Roof Cleaning offers expert pressure washing services to residents and business owners in Waynesville, NC. We offer exterior building cleaning services, including concrete cleaning, decking cleaning, and more for residential and commercial properties.
We aim to take care of all your pressure washing needs in Waynesville and the surrounding areas. That is why our experienced team provides quality power washing services to homes and businesses in the area. Best of all, we are family, veterans, and loved-owned.
Pressure Washing in Waynesville

That You Can Trust
WNC Pressure Washing and Roof Cleaning Has you covered
WNC Pressure Washing is a full-service pressure washing and cleaning service in Waynesville, NC. We care for your exterior areas, so you don't have to. That means getting rid of that unremovable green slime on your decks and patios will no longer be a problem for you! We'll have those spots looking like new soon.
You have surfaces in your home or business that need cleaning. But they can't be cleaned by just anyone. They need someone adequately trained and experienced with the scales and methods for effectively washing different surfaces.
WNC Pressure Washing and Roof Cleaning is here for you. We are located in Waynesville, North Carolina, and are qualified to offer various services, including pressure cleaning, roof cleaning, foundation repair, and other services. Furthermore, we bring over ten years of experience and dedication to all our clients. We apply only the highest quality products designed to clean without damaging the finish or integrity of most surfaces. 
Our products are eco-friendly, high-quality, and innovative–all at the same price. Have you seen the before and after photos on our page? We want to offer you that and more. You can trust our knowledge of what it takes to provide thorough cleaning services. We have it all – from the best equipment to an experienced team of cleaners. When you trust us, you get high-quality service at the most competitive price.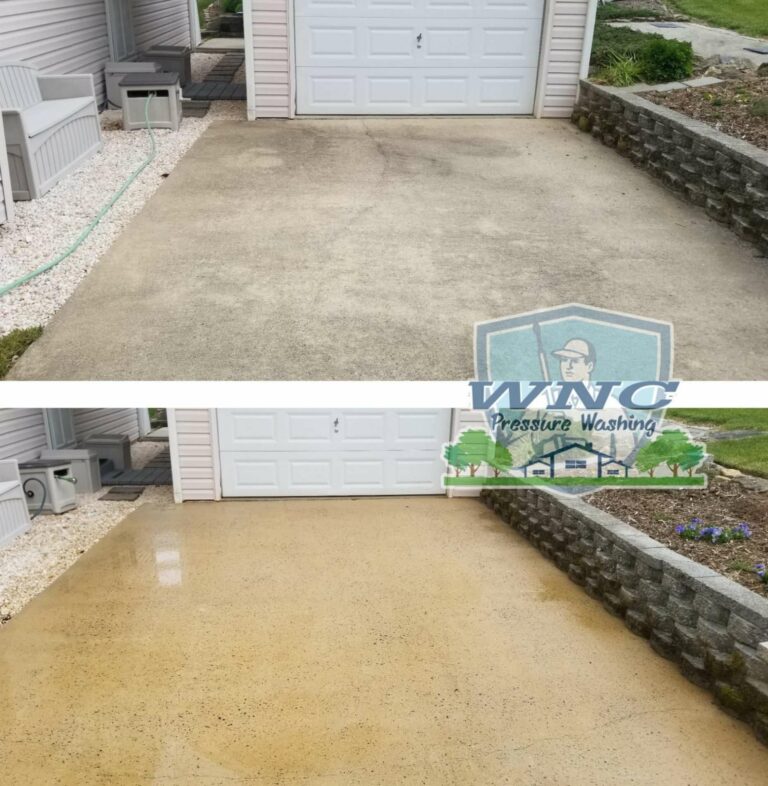 Professional Exterior Cleaning
Professionals With

Experience
WNC Pressure Washing and Roof Cleaning Is All you Need
Finding a solid, long-lasting pressure cleaning service in Waynesville, NC is hard. It doesn't have to be. Our customer-oriented team provides various pressure-washing services to spruce up your home or business. We proudly serve Waynesville and all surrounding areas!
DIY power washing and pressure cleaning don't always result in the best job, and it can be a stubborn chore to do yourself. With the WNC Pressure Washing & Roof Cleaning team, you get an experienced power washing service that makes your home's exterior shine.
WNC Pressure Washing is committed to helping you with similar problems. We have developed a high-quality power washing service for Waynesville, North Carolina residents that will leave you with a clean home or business.
When you use the professionals at WNC Pressure Washing and Roof Cleaning, we'll work with you to find exactly what you need to be done on your home or business. We offer some services, specializing in window and gutter cleaning and roof cleaning for solar panels, all of which help make your property more attractive.
And because we are licensed and insured, you won't have to worry about us damaging your property while we clean it. You don't have to do it alone. With our professional help, you can quickly get your property at its best.
Call Today for Professional

Pressure Washing Services
WNC Pressure Washing and Roof Cleaning Is All you Need
Waynesville is a town located in Haywood County, North Carolina, United States. It is situated in the western part of the state, in the Appalachian Mountains. The city is known for its picturesque beauty, charming small-town atmosphere, and proximity to the Great Smoky Mountains National Park. In a town this beautiful, you need beautiful exteriors.
Do you need any more convincing that we're professionals in cleaning homes in Waynesville, NC? Pressure washing and roof cleaning can be a dirty business. Sure, you need to clean the outside of your home or building, but a lot of grunge is involved, making it an unpleasant task.
When undertaking a pressure washing or roof washing project, you want your home or commercial building to look its best and be left protected from further dirt and debris. If you need pressure washing or cleaning for your home or business, turn to WNC Pressure Washing & Roof Cleaning. We offer same-day service at competitive rates. Call us today!