Commercial Pressure Washing Waynesville, NC
Let us help you with our Top-Rated Exterior Cleaning Today!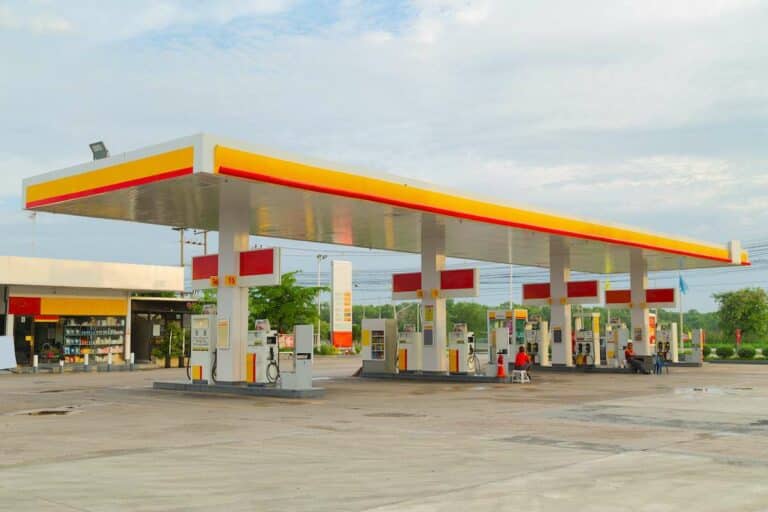 Top Rated Commercial Pressure Washing

Services in Waynesville, NC
WNC Pressure Washing and Roof Cleaning is your #1 Choice
Unattractive, stained, and grimy roofs ruin the aesthetic appeal of any commercial building. Having a dirty roof can jeopardize people's impressions of your business. If only there were a way to keep business assets clean.
Well, there is. WNC Pressure Washing and Roof Cleaning could be the perfect solution. Our services are tailored for commercial and residential use. We are experts in cleaning all kinds of outdoor surfaces – including:
Power washing buildings

Cleaning parking lots

Cleaning sidewalks

Cleaning of driveways

Cleaning of decks and patios
No company is immune to the damage from nature: roots, rotten wood, graffiti, and dirt. These problems can be expertly handled by a specialist in pressure cleaning. Safer for the business and safer for your employees.
WNC Pressure Washing & Roof Cleaning specializes in tackling surface damage. Our professional, affordable pressure washing service will make your surfaces look great. Step up your game with WNC Pressure Washing and Roof Cleaning for professional power washing. We provide eco-friendly cleaning solutions to clean your property inside and out. Our trained technicians can boost curb appeal with a fresh coat of paint or leave your driveway gleaming like new again.
Get More from your Business with

Pressure Washing Services in Waynesville, NC
WNC Pressure Washing and Roof Cleaning Has you covered
You work hard to build your business. But there are still things that people will notice. One of them is a dirty exterior. As Pressure Washers in Waynesville, NC, we know it's hard to keep up with all the tasks involved with running a business. There are only so many hours in a day, and pressure washing is one of those things many businesses just don't have time for.
You can get more done with WNC Pressure Washing and Roof Cleaning on board as your go-to service for pressure washing in Waynesville, NC. Our professionals will wash roofs, clean out debris from gutters, power wash buildings and walkways, and ensure your property looks excellent daily.
Business cleaning is difficult to handle as it is outsourced and can sometimes take too much time to be completed. This often leads to businesses cutting corners, leading to a decrease in the appearance of their building.
The best way to maintain the appearance of your building is by getting a business cleaning service that provides only commercial cleaning in Waynesville, NC. Some steps are carelessly overlooked when it comes to business cleaning. For your structure to be as good as new, you should ensure that all types of services are matched.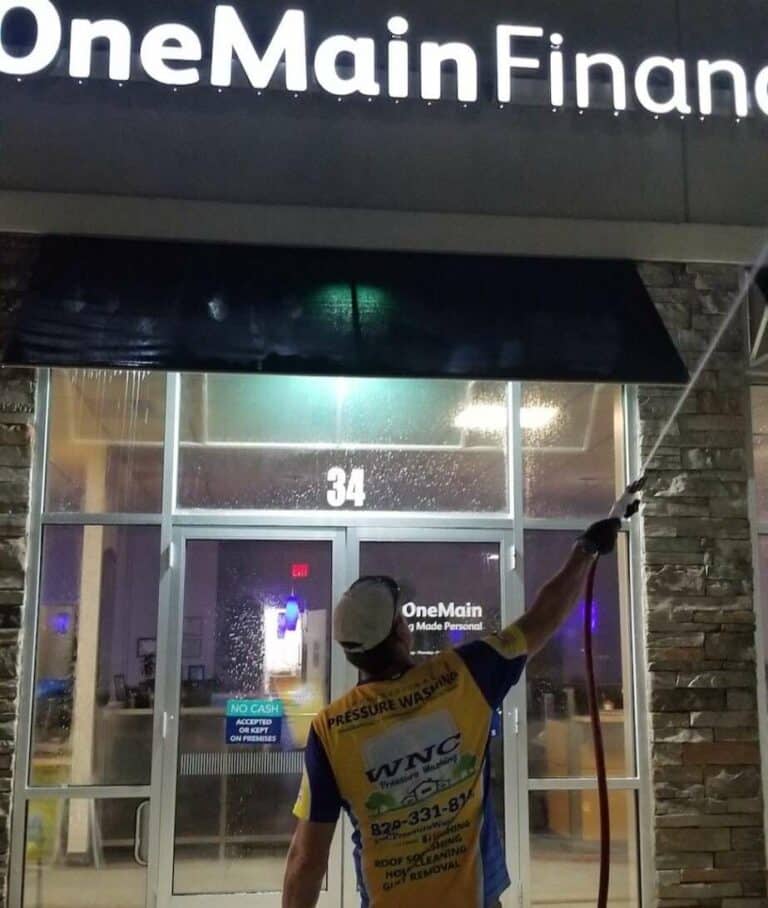 Professional Exterior Cleaning
Pressure Washing in Waynesville

That You Can Trust
WNC Pressure Washing and Roof Cleaning Is All you Need
Our Waynesville pressure washing services are affordable and professionally completed! We know a good exterior building is one of the best ways to ensure your business's success. That's why we guarantee all services with an on-site inspection by a trained professional at no extra charge. Get yours today!
Commercial buildings are often built to last, displaying their cleanliness, but only for a few years. Building owners and managers know this isn't right! Heavy-duty cleaning is a hassle. It's expensive, too – it costs to get the equipment, fuels and take time off work. Also, pressure washing the outside of tall buildings can be dangerous – falls kill more workers than anything else.
WNC Pressure Washing's commercial pressure washing service saves money, time, and safety on the job site. Our professional cleaning crews use the latest technology for cleaning – we can bring your surfaces back into condition and extend their life with our cleaning service.
Our pressure washing services will remove stubborn black streaks from your driveway or concrete without damaging the surrounding areas. After using hot water and cleaning chemicals to wash away grease and grime from building surfaces, we'll rinse them off using cold water pressure so that no soapy residue is left behind.
Contact Us for Commercial

Pressure Washing Near You
WNC Pressure Washing and Roof Cleaning Is All you Need
Cleaning up dirty, not-quite-white roofs and buildings can be challenging. Both are getting the grime off concrete driveways and sidewalks and removing graffiti from brick walls. And putting together a roof cleaning team can be difficult. Our pressure washing and roof cleaning service in Waynesville will attract customers to your commercial property because of its appearance. That will translate into more customers through your doors and more money in your pockets.
You need a trustworthy cleaning company to do a great job and get the work done right. But you've found out that there are no guarantees in pressure washing. This is the current situation for property owners needing professional commercial pressure washing in Waynesville. What if you could find service providers that were both high quality AND reliable?
WNC Pressure Washing and Roof Cleaning offers top-notch commercial pressure washing and residential roof cleaning services in Waynesville, NC that meets your needs and expectations. We care about our community and the environment every time we approach each job! With our professional services, you can trust us to get the work done right every time. Fill in the quote below!