Commercial Pressure Washing Candler, NC
Let us help you with our Top-Rated Exterior Cleaning Today!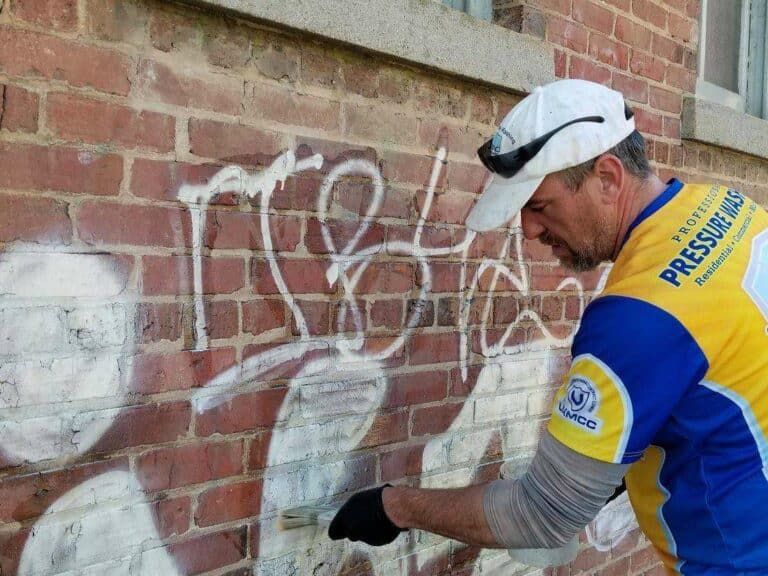 Looking for the Best Commercial

Pressure Washing Near You?
WNC Pressure Washing and Roof Cleaning is your #1 Choice
We are no experts in business operations, but we know this for sure. Two things matter when you want to make a lasting impression on your customers; Great service and perfectly cleaned premises. Nobody wants to do business in a dirty environment, most especially your customers, and this is exactly why you need a commercial pressure washing service in Candler, NC.
Are you looking for commercial pressure washing companies near you in Candler, NC? If yes, WNC Pressure Washing and Roof Cleaning Service is your best option. WNC Pressure Washing and Roof Cleaning is a leading pressure washing company dedicated to delivering exceptional cleaning solutions for businesses in Candler and the surrounding areas.
With our state-of-the-art equipment, experienced cleaning technicians, and commitment to customer satisfaction, we guarantee outstanding results that will leave your commercial property looking its best.
Professional Commercial

Power Washing in Candler, NC
WNC Pressure Washing and Roof Cleaning Has you covered
At WNC Pressure Washing and Roof Cleaning Service, we offer a comprehensive range of commercial pressure washing services tailored to meet the specific needs of businesses in various industries.
Whether you own a retail store, office building, restaurant, or any other commercial property, we have the expertise, experience, and equipment to deliver outstanding cleaning results that leave your property ready for business.
Our services include:
Exterior Building Pressure Washing
Over time, the exterior surfaces of your commercial building can accumulate dirt, grime, mold, and mildew, diminishing its curb appeal. Our professional pressure washing techniques can effectively remove these unsightly contaminants, restoring the appearance and cleanliness of your property.
Commercial Concrete Cleaning
The joy of every business is to get more customers, make sales and rake in profits. But all of these come at a cost, and that cost is the constant staining and dirtying of your concrete surfaces. 
The concrete surfaces around your property, such as sidewalks, parking lots, and driveways, can become stained and slippery due to dirt, oil, grease, and other substances from the movement of cars and people around your business.
If left for a long time, this could cause an unsightly look, affecting the aesthetics of your business premises. This is where our commercial exterior cleaning services come in.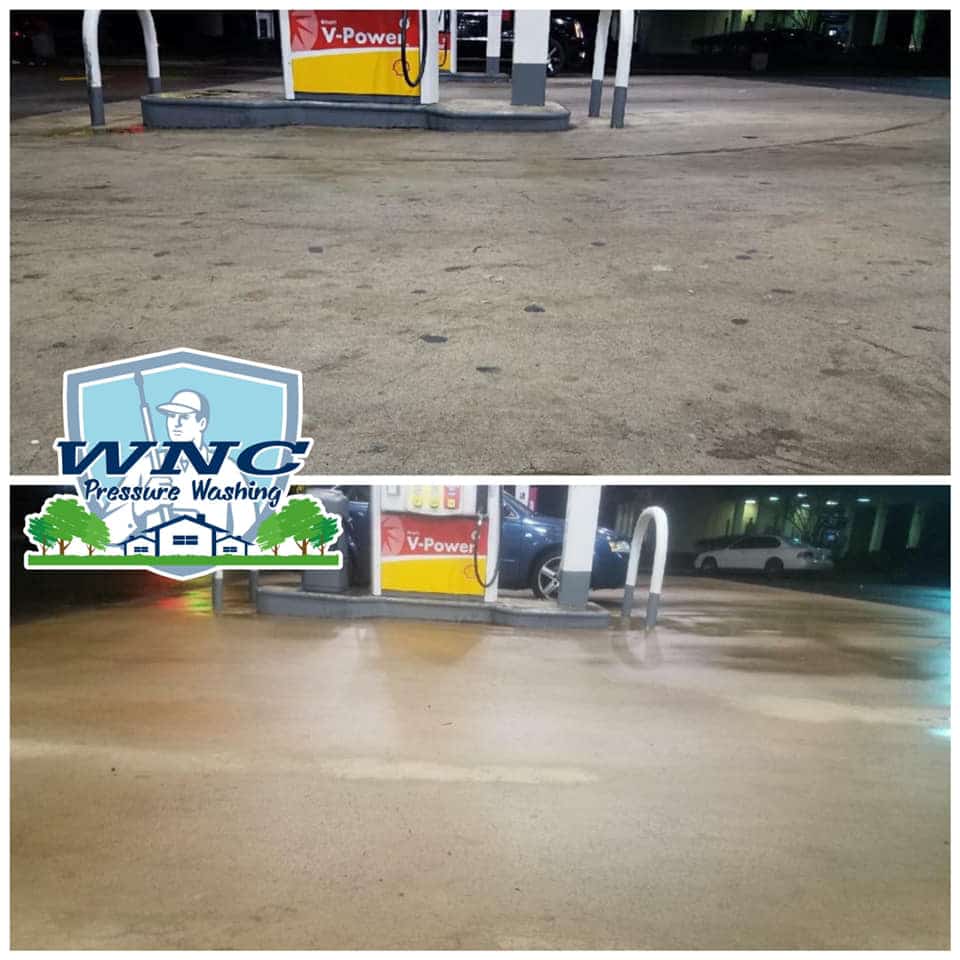 Professional Exterior Cleaning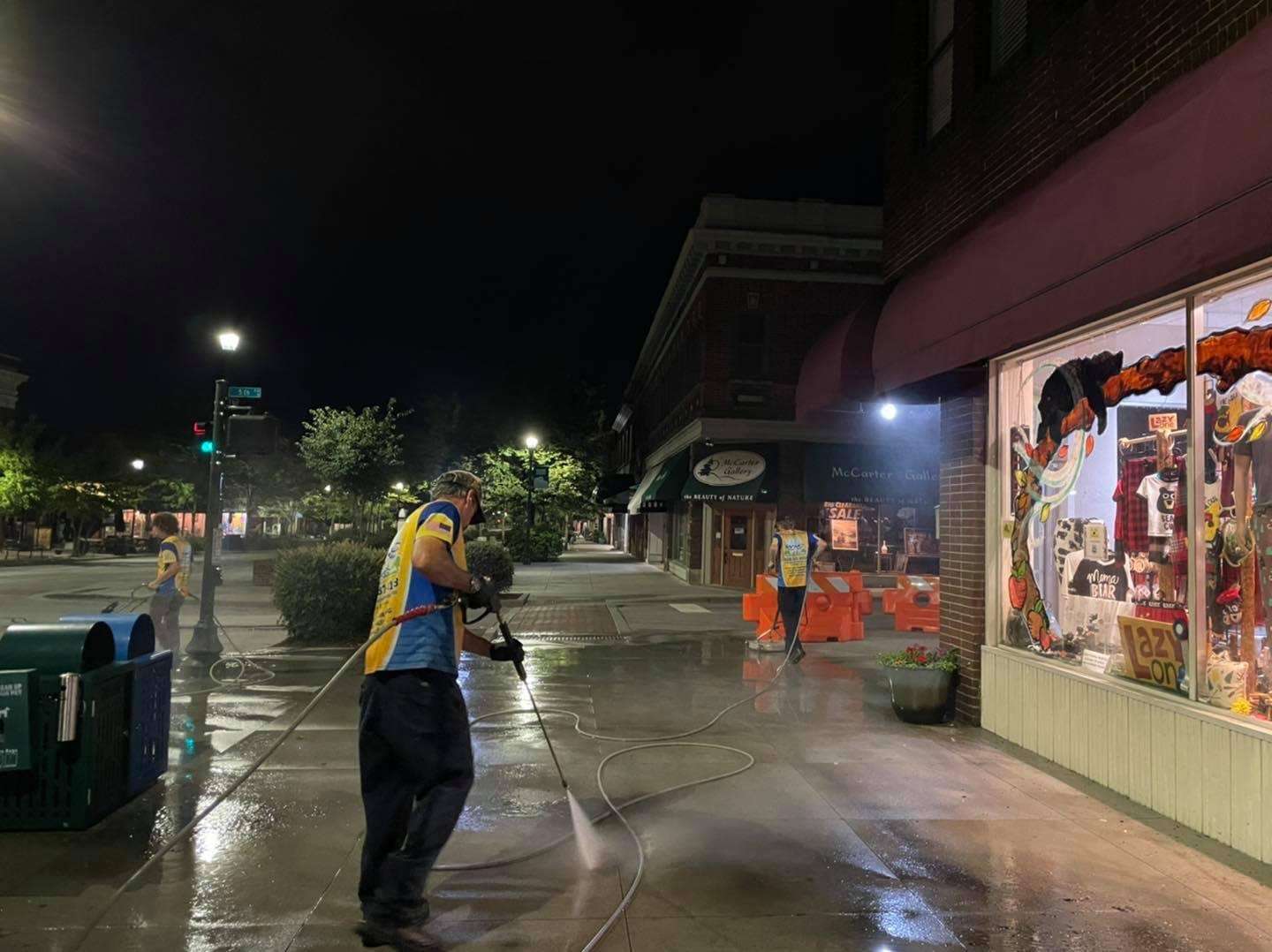 Why Choose WNC Pressure Washing

and Roof Cleaning Services in Candler, NC?
WNC Pressure Washing and Roof Cleaning Is All you Need
We use powerful pressure washing equipment and environmentally-friendly detergents that can eliminate these stains, ensuring safety and enhancing the overall aesthetics of your property. This service includes parking lot cleaning, which could come in the form of parking lot pressure washing or power washing.
Graffiti Removal
Graffitis are cool but not the ideal art form for business premises, especially not in the corporate world. While you may not be able to stop overzealous artists from blessing your walls with their art once in a while, you can clean up the graffiti.
If left for a long, they can detract from the professional image of your business, and this is where our commercial pressure washing services come in. Our pressure washing experts employ specialized techniques to effectively eliminate graffiti from a variety of surfaces, restoring the clean and inviting look of your property.
Yes, we are not the only commercial power washing company in Candler, NC, and no, you don't want to take your chances with others. And that's not because they have terrible service. It's just that we offer the best commercial pressure washing service that you won't need to try others.
Contact

WNC Pressure Washing and Roof Cleaning Service Today!
WNC Pressure Washing and Roof Cleaning Is All you Need
By engaging us, you get to enjoy; 
Professional Expertise
Our team of skilled technicians has undergone extensive training in the latest pressure washing techniques and equipment operation. With their expertise and attention to detail, you can trust us to deliver outstanding results.
State-of-the-Art Equipment
At WNC Pressure Washing and Roof Cleaning Service, we utilize advanced pressure washing equipment that provides the power and precision necessary to tackle even the toughest cleaning challenges. Our equipment is regularly maintained and upgraded to ensure optimal performance.
Industry-Approved and Environmentally-Friendly Methods
We are committed to using eco-friendly cleaning solutions that are safe for your property, employees, customers, and the environment. Our cleaning products are carefully chosen to minimize the ecological impact while still delivering exceptional cleaning results.
Customized Service
We understand that every commercial property is unique, with its own set of cleaning requirements. That's why we tailor our services to meet your specific needs, ensuring personalized attention and optimum results.
Exceptional Customer Service
At WNC Pressure Washing and Roof Cleaning Service, we prioritize customer satisfaction. From your initial inquiry to the completion of the job, we are friendly and professional and will guide you through the process, address your concerns, and ensure a smooth and hassle-free experience.
Don't let dirt, grime, and unsightly stains ruin the appearance of your commercial property. Trust the experts at us to provide reliable and efficient commercial power washing services in Candler, NC. Contact us today to schedule a consultation and get started.